Our team delivers technical assistance, professional training and strategic advice to Governments, NGOs Criminal Justice agencies and financial & economic regulators in the areas of AML & CFT, anti-corruption, financial investigation, covert policing, open source internet investigation techniques, cybercrime, intelligence management, crime scene investigation and civil & criminal asset recovery.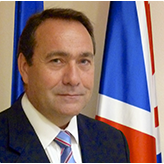 AML Consulting Global has been providing technical assistants, professional training and strategic advice across the globe since 2012
We deliver consultancy in the area of learning and development across the private and public sectors.  Our reputation is underpinned by our Skills for Justice Awards Training Centre status and our philosophy, that a company that offers needs analysis and the design and delivery of training solutions, should have formal Learning and Development qualifications.
Our experienced practitioner consultants have delivered on projects in over 50 countries and our style of approach focuses on delivering solutions whilst appreciating the real and complex challenges facing the diverse organizations we work with. The experience of our team allows the proactive development of realistic and pragmatic solutions to assist our clients to meet their operational needs. Our proven approach is based upon a commitment to deliver meaningful and sustainable beneficial change.
"The AML Consulting (Global) Ltd team very responsive and worked closely with us to develop an excellent scenario-based course for War crimes Investigators. Highly professional and good people to work with. The View360 Global system is excellent."
Philip Trewhitt OBE
Executive Director, Institute for International Criminal Investigations
"The training on money laundering and financial investigation delivered by AML Consulting (Global) Ltd had an impressive practical value. The experts were extremely well prepared and highly knowledgeable. They provided tools and solutions adapted to our national context, which was much appreciated by the participants."
Inspector Igor Komnenic
Ministry of Interior of Montenegro
"AML Consulting designed and delivered bespoke a training package relating to economic crime investigation. Their approach was, from the outset, totally professional and the quality of the product was of the highest standard. Feedback from all of our students was extremely positive, we will not hesitate to use their services again. Highly recommended."
OSCE Mission to Serbia
Police Affairs Department