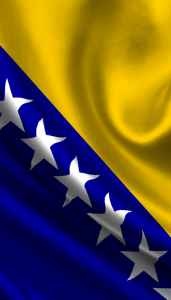 Banja Luka 2011 – 2012 
Delivery of 2-day awareness raising seminars on Asset Recovery Office and international co-operation for the EU (TAIEX).
Sarajevo 2013 – 2014
Regional Capacity Building Program for Financial Investigation & Asset Recovery on behalf of the UK Foreign & Commonwealth Office. We delivered a series of AML, financial investigation, open Source internet investigation and management courses.
Sarajevo 2019
Assist the Regional Anti-Corruption Initiative (RAI) in the implementation of their regional project entitled 'strengthening anti-corruption work in South East Europe through improving asset seizure measures' by developing a handbook on Asset Recovery
Sarajevo 2019
Design and delivery of a 2-day corruption input  and View360 Global immersive exercise at the 2019 Summer school for the Regional Anti-Corruption Initiative (RAI)
Want to read more about our projects?