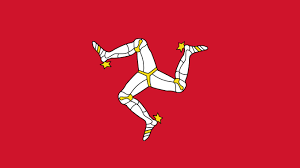 Isle of Man, 2018
Delivery of critical incident management exercise for the Isle of Man Ships Registry relating to international shipping incidents
Isle of Man, 2018
Delivered compliance e training to representatives from the IOM regulated sector.
Douglas, 2018
We were contracted to deliver a 2 day an Open Source Intelligence Researchers course for Royal Bank of Scotland International. This course was delivered on behalf of our IOM partners, EXPOL
Douglas, 2018
Brian Chappell delivered an Interviewing Course for the IOM Ships Registry on behalf of our IOM Partners EXPOL
Douglas, 2018
We were asked by the IOM Government to deliver two breakfast cybercrime themed events for Small and Medium Enterprises. Using our immersive platform View360 Global™ we created a simulated ransomware attach on an SME in order test policy and gaps in policy. The exercise was followed by a presentation by Gary Kibbey on modern cybercrime threats and how SMEs should deal with cybercrime attacks, which included policy, prevention and reporting procedures
Want to read more about our projects?